Marketing Services Catalogue
A central catalogue for all marketing materials
Whether a new banner set, the production of print materials or orders for your next advertising campaign. With MPP.360, you make it possible for all marketing and communication materials to be ordered quickly.
Simple and clear
The MPP.360 Marketing Services Catalogue
Communication and marketing tools are diverse. With the MPP.360 catalogue of marketing services, you can create a visual overview of all advertising materials and services that can be ordered and commissioned within the scope of your marketing activities. Start your assignments in just one click.
Never forget anything again
Order forms
If an advertising material has been selected from your order catalogue, MPP.360 will provide guidance through the ordering or briefing process, using clear and structured forms. Whether translations, display boards or complex print productions: all necessary information is called up in a well-guided manner and checked directly, tailor-made for the selected assignment in each case.
Briefing forms
Briefing quality
Brief together
One interface
Entirely tailored to your organisation
Briefing forms
No one order or briefing form is the same as another. Sometimes, just a small amount of information is enough, while other assignments require a lot of detailed information. With the MPP.360 Brief Builder, this is no problem. With a large set of briefing fields, you can build your own order forms simply, without any programming knowledge whatsoever.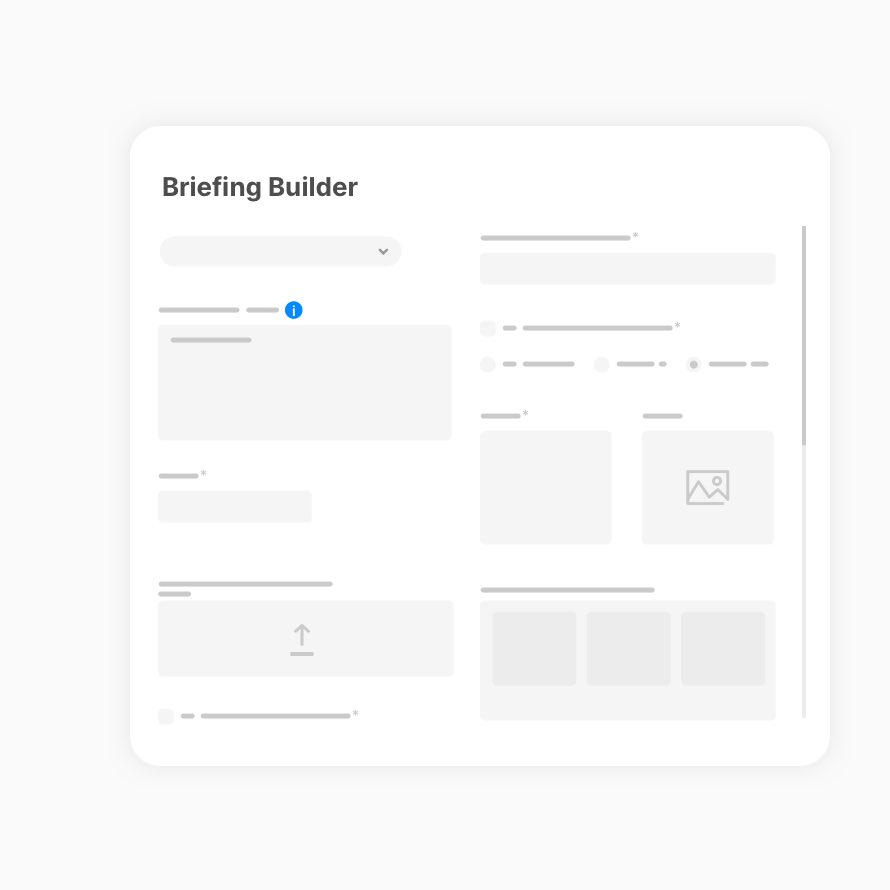 Avoid errors at an early stage
Briefing quality
Nothing is more annoying than incorrectly filled out or incomplete briefings. MPP.360 therefore offers extensive options that support users in filling in their orders and briefings and carries out initial quality checks straight away when the information is entered. Is the text the right length, or is the image too small? No problem – you choose which quality criteria need to be met and inform your users before they place their order for further processing.
Complete briefings step by step
Brief together
Sometimes several people or departments are needed to compile all the information for a commission. With MPP.360, your orders run along clearly defined routes through various specialist departments, to experts or even external service providers until all the information for your order is available in full.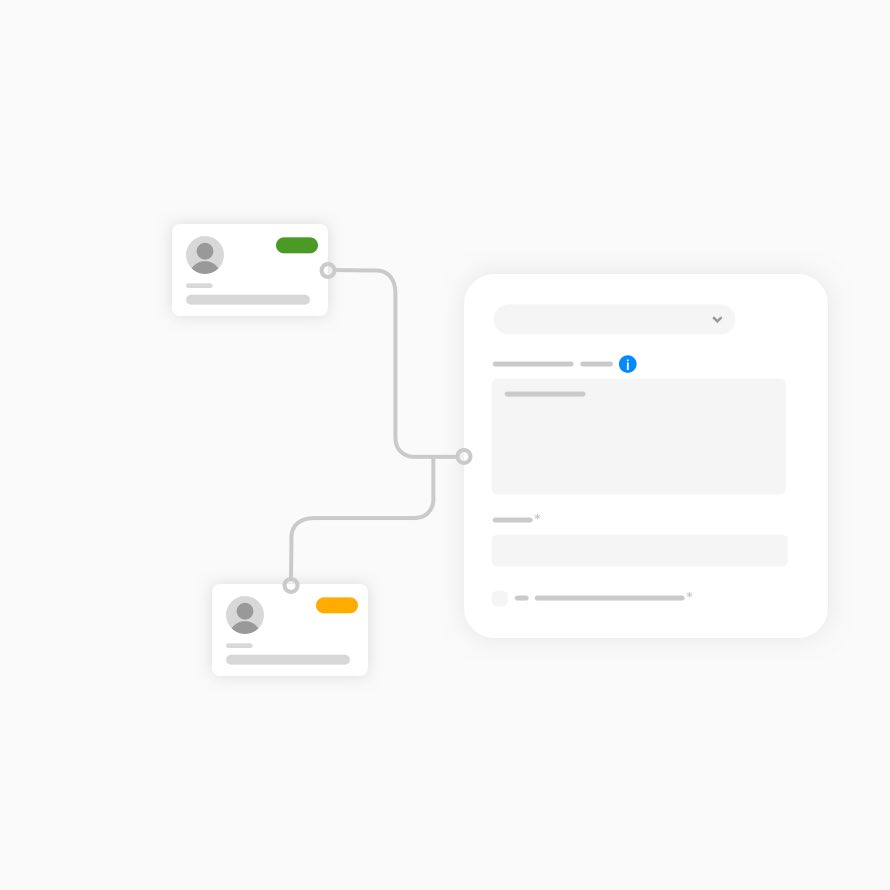 Address systems directly in the briefing
One Interface
It is becoming more and more common for systems and applications to be involved in marketing production as early as during the briefing process: an order number from your accounting system, a tracking ID from the online team or an image from your DAM. With MPP.360, you link your order forms directly to your corporate systems. And the star attraction: you don't need to leave the MPP.360 interfaces in the process.
Experience comfort
On your schedule
The holidays are coming and there's an order that mustn't be forgotten? With time-controlled briefings and orders, that's no problem: jobs start at the time you set for them. With MPP.360, you will never forget a job again.
Established routes
Order by email
Order conveniently by email: send your order along with all information to the central MPP.360 incoming order system and MPP.360 will detect the order, copy content to the the job brief and order fields that are defined for the order, and send the job for further processing.
Further product modules
These could interest you as well