Production Processes
Well-defined procedures and clear responsibilities
Marketing production processes quickly involve a large number of specialists and systems. With MPP.360, you can standardise your production processes and guide your productions step by step through procedures that have been clearly defined in advance.
Visually design
Production processes
In order to complete all the necessary steps of a marketing production process, it usually passes through several specialist departments, service providers and approval stages. MPP.360 offers everything you need for the perfect automation of production processes: BPMN 2.0 workflows, divergencies, parallel processes, dependencies and visual modelling.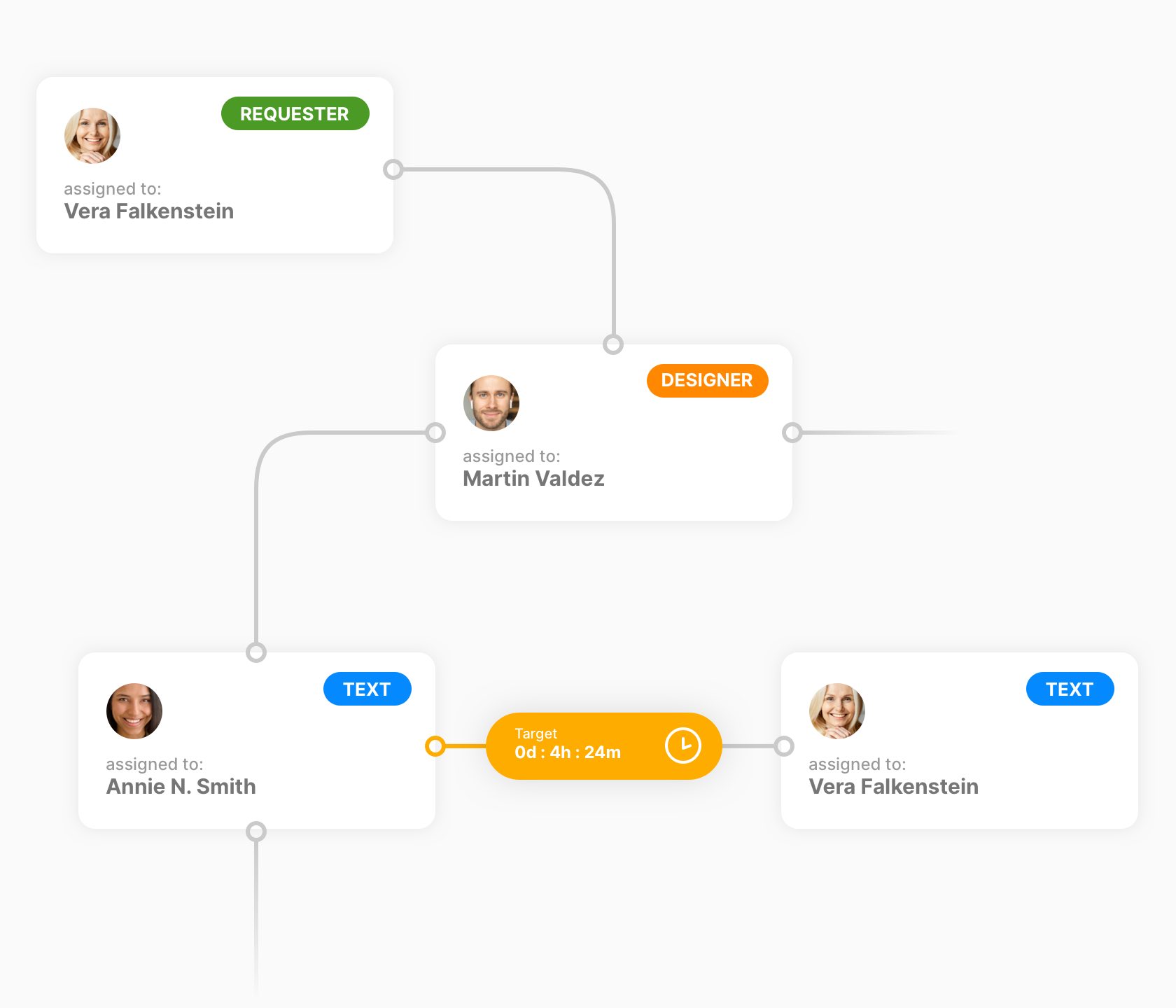 Working together
Humans and systems
With ticket systems, initial production processes can be quickly organised between people. MPP.360 can do more and orchestrates production in such a way that people and systems interact with each other, connecting them harmoniously within the production processes. Automatically save images in your DAM, extract texts from your PIM, or link your production to your billing system.
Always stay informed
Workflow notifications
Once production has been commenced via MPP.360, all parties involved will be informed when predefined production steps are achieved. And, if desired, it does so via push notifications, desktop alerts, or directly in Slack or Microsoft Teams.
Seamless integration
Use your own systems
In order for you to be able to integrate your own corporate systems into the production workflows, MPP.360 provides a set of integrations, e.g., in your DAM or PIM solution or your media databases.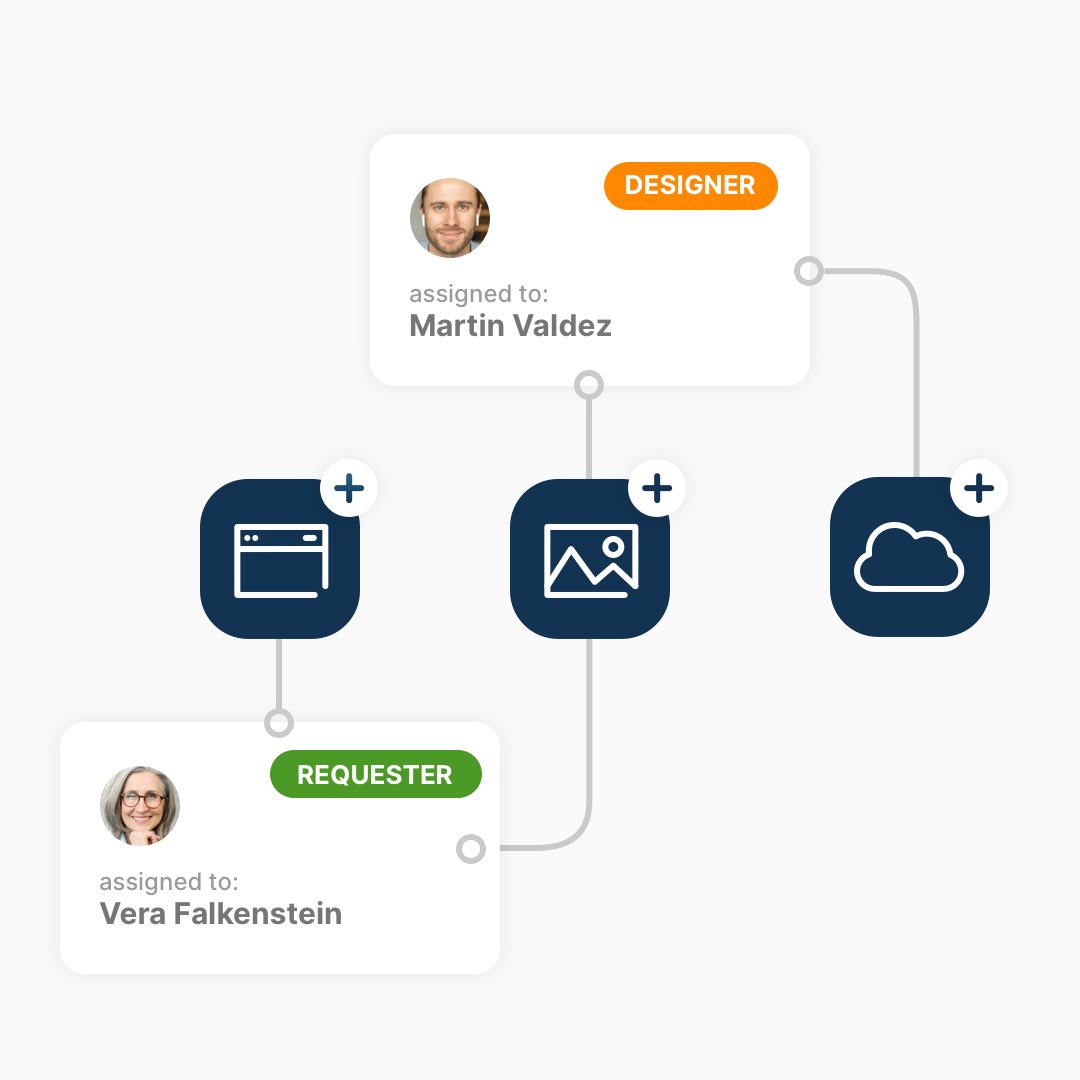 Convenient
Production stages by Email
Sometimes not all parties involved in a production should work directly in MPP.360; instead, they are integrated into the workflows by email. With the MPP.360 Email Gateway, complete production steps, like approvals, can be handled by email.
Further product modules
These might also interest you